In recent years, the world has undergone rapid digitalization as innovative technology becomes integrated with nearly every aspect of our daily lives. From home life to the office, these smart devices increase efficiency and keep our global society connected. However, they have also exposed us to countless cybersecurity threats. According to a recent study from the Identity Theft Resource Center, 2021 set a new record of 1,862 reported data compromises – 68% more than the total for 2020 and 23% higher than the previous all-time high in 2017. The study also found that the number of ransomware attacks has been doubling every two years. It's projected to surpass phishing as the number one cause of data breaches by the end of 2022. And these unsettling trends in cybersecurity are only expected to persist for the foreseeable future.
As threat actors continue to discover new vulnerabilities in aging and novel networks and computer systems, organizations must revisit their cybersecurity strategies and establish robust incident response plans. But what goes into an incident response plan, and how can organizations effectively implement them?
What is a CSIRP?
A CSIRP, or cybersecurity incident response plan, is the methodology companies use to detect, respond to and recover from a cyberattack. It details the series of actions an organization should take, delineates who is in charge of each of these steps and enables a fast response to mitigate potential damages.
What is a CSIRT?
A CSIRT is an organization's computer security incident response team. While they vary widely in structure, size and the services they provide, the core function of a CSIRT is to coordinate and carry out the organization's CSIRP. In addition to internal cybersecurity operations, this can include notifying and assisting customers and third-party vendors and even, during downtimes, providing internal and external preventative education programs.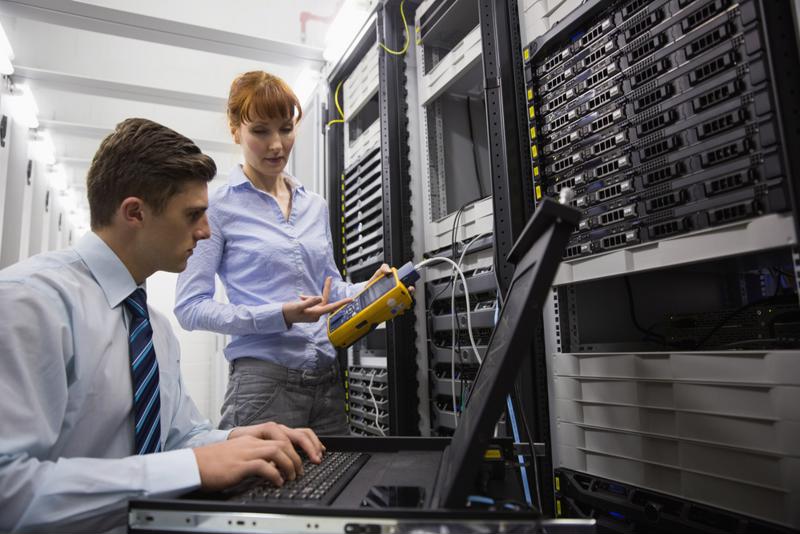 Why is it essential to have a CSIRP and CSIRT?
As the rate of cybersecurity incidents rises, implementing an effective CSIRP becomes essential, yet many organizations still fall short of this objective. According to IBM's 2021 Cyber Resilient Organization study, only 26% of organizations have a consistent, enterprise-wide CSIRP. Without an effective plan of action, these organizations leave their and their customers' sensitive data exposed to would-be thieves and attackers. A single breach could leak all of this information, opening the door to identity theft, infuriated customers, government action and financial damages.
While the initial investment in a CSIRP and CSIRT might seem like a financial risk in and of itself, it pays to be prepared. In 2021, the average cost of a data breach was $4.24 million, according to a separate IBM study. Having a robust response plan in place can help save your organization millions of dollars in damages and potentially save sensitive data that would otherwise be lost or stolen. A swift and effective public response can also help retain your customers' trust and brand image while deterring future hackers from targeting your organization.
The phases of a robust incident response
For many years, the SANS Institute's six steps to incident response have been generally recognized as a strong outline for any organization's plan of action:
Preparation: This is perhaps the most crucial phase of incident response, as it's where your organization develops the policies, practices and procedures to follow in the wake of a cyberattack. During this phase, you'll want to ensure your employees are adequately trained in their roles and responsibilities. You should also practice regular security drills and scenarios to evaluate the efficacy of your CSIRP.
Identification: Following a cybersecurity incident, identification is the process of detecting a breach, determining its origin and employing a swift response. You'll want to gather as much information as possible on where and when the event occurred, how it was discovered and the total impact of the compromise.
Containment: After the identification process, you'll need to act fast to contain the breach to prevent the spread of further damage. Disconnect any affected devices from the internet during this time and deploy your short and long-term response strategies. Additionally, it's a good idea to patch and update your systems and strengthen all user credentials.
Eradication: Once you have contained the breach, you'll need to neutralize the threat and fix the initial vulnerability. This means finding and eliminating the root cause by securely removing any malware and updating all systems. You may also want to continue monitoring your systems to ensure they're no longer vulnerable.
Recovery: In the recovery phase, organizations restore all affected systems and devices, returning the business to its normal operations.
Learning a lesson: Upon a complete incident investigation, it's important to meet with the CSIRT to discuss any takeaways from the data breach. By analyzing and documenting everything about the breach and your response, you can determine any weaknesses that remain and strengthen your CSIRP strategy.
Preventing future cybersecurity incidents
Learning from each cybersecurity incident is critical to creating strong preventative measures; however, sometimes, the issue comes down to software vulnerabilities that are out of your control. Fortunately, Inventu offers a powerful terminal emulation tool that can prevent cyberattacks and provide organizations with peace of mind.
Here at the Inventu Corporation, we equip organizations of all sizes with a revolutionary web terminal emulation tool called Inventu Viewer+, a high-performance emulation solution that is built with C at its core. Inventu Viewer+ supports SAML 2.0 and other identity technologies to enable securing your critical mainframe applications. This allows the deployment of reliable and safe software using clean HTML and JavaScript hosted on secure Windows servers. All in all, the Inventu Viewer+ web terminal emulation meets employer and staff expectations in a way that feels both familiar and simple. Contact us today and see how Inventu can help you integrate your active terminal emulation with the best web identity frameworks available.