There's no denying the possible benefits – and, in many cases, the necessity – of digital transformation for organizations hoping to stay high-performing and relevant in this day and age. (And with a little luck, you can perhaps get yourself ahead of the curve instead of running even with it.)
Mounting a digital transformation initiative is rarely, if ever, a bad idea, whether it centers around application modernization, adoption of automated data processing and other forms of robotic process automation, cloud migration, implementing an internet-of-things framework or various other possibilities. But there are certainly cases where such projects are undertaken for the wrong reasons, without a clear strategy, under poor leadership or some combination thereof. It will be critical for your organization to look at ways that digital transformation can be improperly motivated – leading to its likely failure – and plan comprehensively in advance so that your own project doesn't end up stalled or abandoned.
Beware 'digital transformation fatigue'
A survey of more than 250 business leaders across multiple industries (manufacturing, professional services and finance) conducted by Procensol shed some light on one of the key hazards facing companies that embark on a journey of IT modernization without a clear point or purpose. Specifically, it's a pattern of procrastination following a transformation project: one that is started but either left only partially complete or thrown out entirely. In the survey, 6 in 10 respondents said they "[were] not well-equipped or prepared" for digital transformation, despite recognizing its potential for their businesses.
The procrastination that leads to this may stem from fears of process complexity, worries about resourcing, dissipation of interest or a shift to other business priorities. The Enterprisers Project refers to this general phenomenon as "digital transformation fatigue."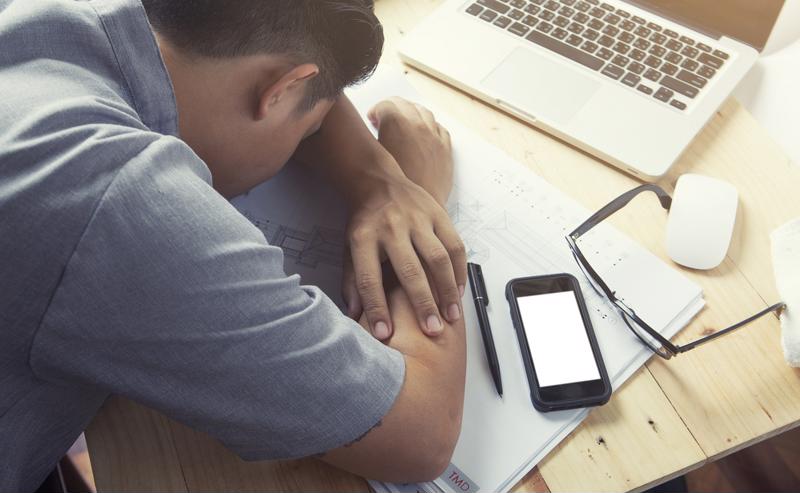 To combat this hazard, TEP recommended that firms retrace their steps, to examine exactly why they focused on digital transformation in the first place. If you did it solely to match a competitor or because you were generally following the bandwagon, the project was more likely to collapse. Neither of those reasons are necessarily enough to motivate the personnel who have to carry out the nuts-and-bolts operations required for real, lasting digital transformation, and everyone involve can easily becom tired of the whole affair. Instead, you should reappraise your motivation, develop specific digitization goals and outline step-by-step plans for reaching them.
Crisis-based motivation won't always last
The new coronavirus and pandemic-scale spread of its associated disease COVID-19 had (and continues to have) an immense impact on the global economy. For numerous businesses, this meant a shift to full-fledged remote operations as their employees worked at home to comply with public health requirements and flatten the virus's curve. According to ZDNet, this led to many such spread-out companies adopting tenets of digital transformation, with the goal of making remote business that much easier.
In a vacuum, this sounds like a good thing – improving IT capabilities can benefit an organization while its staff work remotely, and later on when employees return to the company's physical offices or other facilities. However, digital transformation projects motivated largely or entirely by the pandemic's realities – or as knee-jerk responses to crises in general – might be implemented in a rush, without proper planning and concept testing. This increases the potential for failure down the road, defeating the purpose of transformation and resulting in wasted money and man-hours.
Forbes noted that organizations who were already in the midst of digital transformation projects before the pandemic hit would be more likely to realize long-term gains from any such initiatives that were completed during their COVID-necessitated remote-work periods. The news provider also pointed out that initiatives spearheaded by chief information officers with vision and creativity were similarly well-prepared, with a greater likelihood of success.
Devaluing talent or tools
Those who come to digital transformation for the wrong reasons, be they C-suite executives or IT team leaders, may not fully understand what is needed to actually achieve any sort of substantive results through their projects. Simply put, IT has to be about more than just keeping the company above water, powering essential functions but not allowing for genuine advancement.
Additionally, as explained by Harvard Business Review, no truly transformative campaign is possible without genuine talent in the IT department. Such individuals can't just go through the motions with advanced systems such as artificial intelligence or the IoT, but must know how to use them as creatively as possible and take real chances. This sort of creativity must also extent to processes like application development.
Here at the Inventu Corporation, we equip organizations of all sizes with a revolutionary terminal emulation tool called the Inventu Viewer, a high-performance emulation solution that is built with C at its core. This solution allows developers to craft reliable and safe software using clean HTML and JavaScript hosted on secure Windows servers. All in all, the Inventu Viewer supports streamlined IT modernization and meets employer and staff expectations in a way that feels both familiar and simple. Contact us today or review our extensive product catalog to see how Inventu can help you rid your servers of unsafe Java with a server product built over decades in the ever-reliable C language.