Screensurfer Provides Secure Mainframe Access over the Web for MasterCard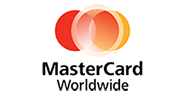 When it comes to servicing customers quickly and efficiently, Mastercard has it mastered, thanks to Inventu's Screensurfer.
John Marasa, director of systems development for Mastercard, said he was seeking a solution that would transform the company's customer service application, making it accessible around the world. According to Marasa, this application is used for a new debit card Mastercard offers. This is a prepaid card that is used for individual use as well as for promotion by companies like Coca-Cola who want to provide this as an incentive to buy their product.
Marasa said he was looking for a solution that would allow for universal access to Mastercard's database of customer information - and the Internet was the answer. With Mastercard Online, customers first call into a 1-800 line, where an automated response system can provide a balance inquiry, transaction history, and PIN number change. For further assistance, customers then talk to an operator, who accesses Mastercard Online. Powered by Screensurfer, this solution allows customer service representatives in call centers all over the world to report a lost or stolen credit card, to issue an emergency cash advance, and to get a lost card replaced.
Marasa looked at other vendors, but mainly decided on Screensurfer for one main reason - it supports Mastercard's SSL protocol. The solution, which transforms Mastercard's Tandem terminal system into savvy, easy-to-access Web pages, has been operational for over a decade. Marasa is pleased with the outcome, with customer service reps worldwide able to take care of customer needs more quickly than ever before.